How do I modify or cancel an SIP on the Coin app?
To modify your SIP, you can select the 'Investments' tab from the home page. Then, select 'SIPs' and click on the fund that you intend to modify/cancel.
Now, click on the 'Modify' option. Here you can change the instalment amount and frequency as shown below: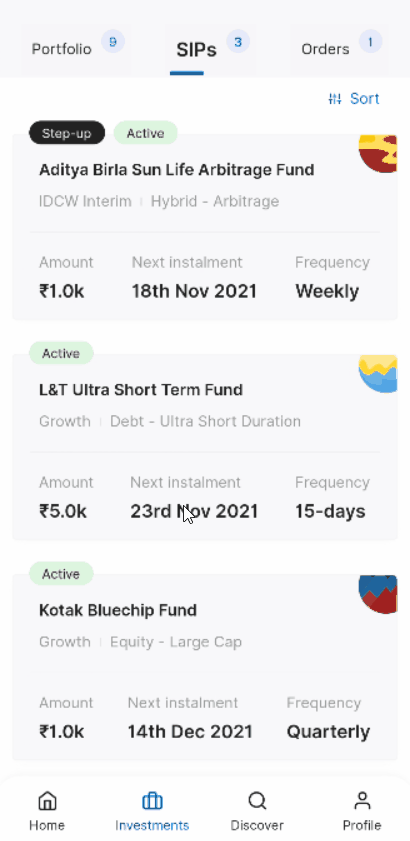 To pause your SIP, click on the round blue icon and select the 'Pause' option. To resume a 'paused' SIP, click on the 'Resume' option.
To cancel your SIP, click on the 'Delete' option.
Note: Please ensure to maintain sufficient funds in your Zerodha trading account before 11 AM for the SIP orders on the SIP due date. The SIP orders can also be deleted before 11 AM (AMC SIP orders cannot be deleted).
×