Why are the stock SIP orders not executed?
The stock SIP orders may not be executed due to the following reasons: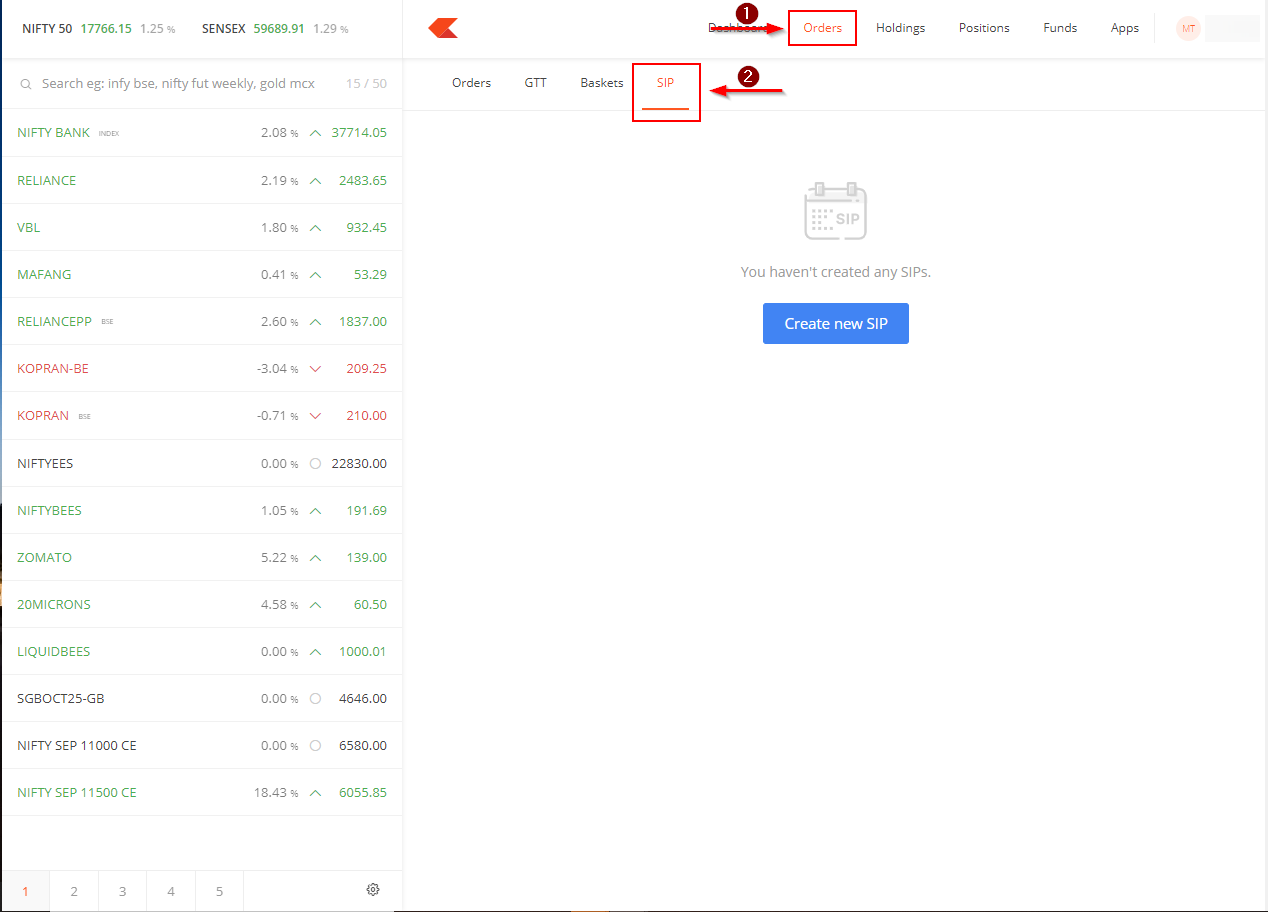 If the rejection reason is not visible on Kite, view the summary mail sent to the registered email id.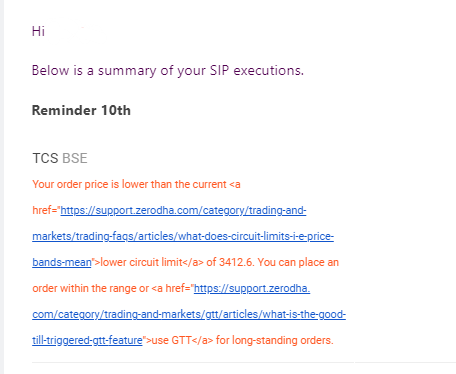 Did you know? The stock SIP feature can only be used for delivery trades in the cash market.
×