Why are my Stock SIP orders not executed?
The Stock SIP orders may not be executed due to the following reasons.
1. If you chose product types as MIS/CO and order types as SL/SL-M.
Only CNC product type and Market/Limit orders are allowed through SIP. Any other product or order types that have been placed in the basket will not go through.
F&O/CDS and MCX Orders will not be fired via Stock SIP.
2. If the orders are rejected.
A buy or sell order you have placed can be rejected for reasons such as insufficient margin, incorrect use of order type, scrip not available/blocked for trading, etc.
You can view the rejections in the order book along with the appropriate rejection reason.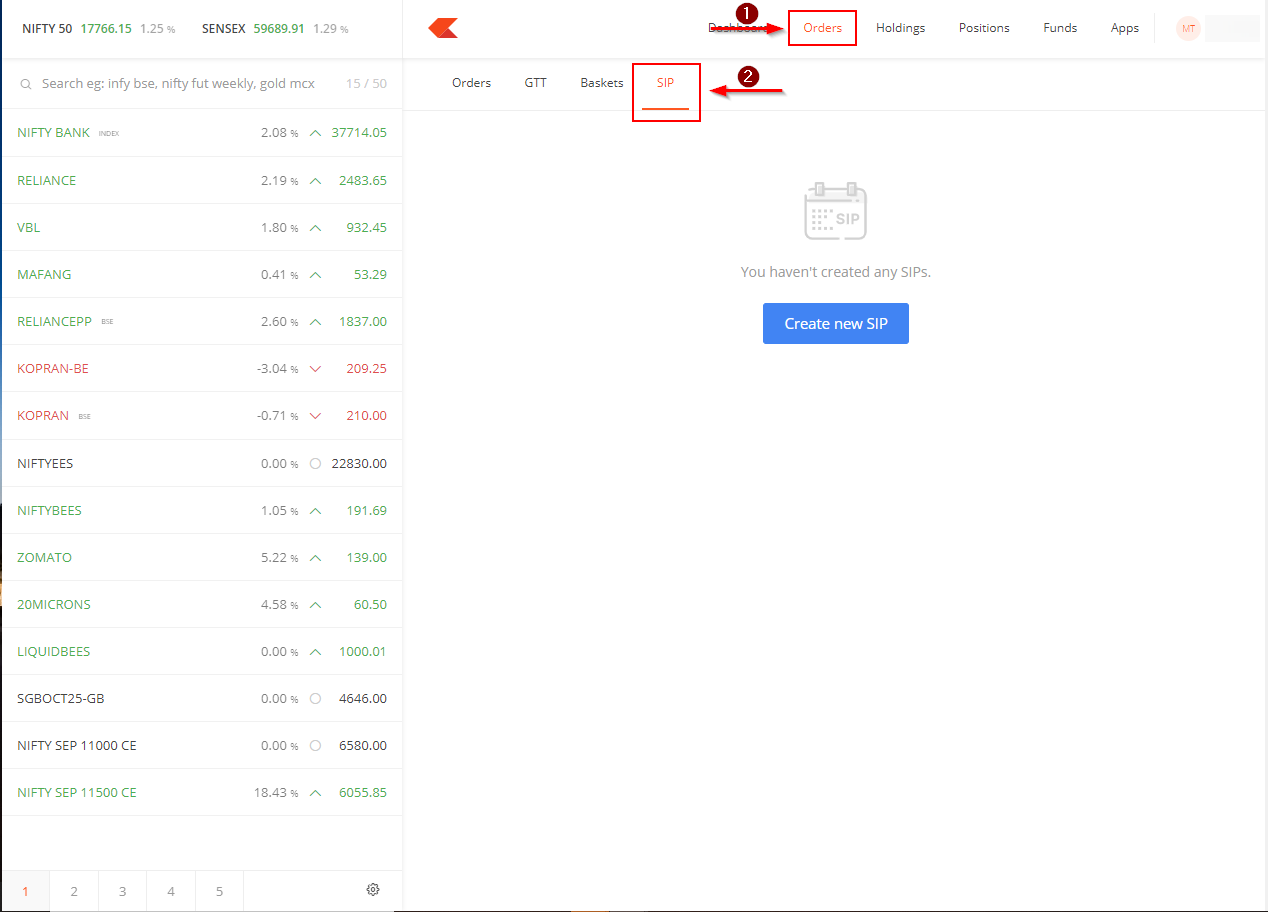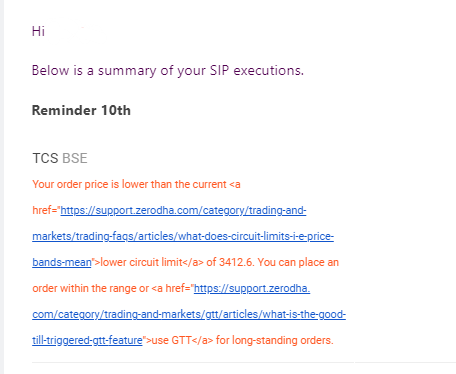 If the rejection reason is not visible, you can view the summary mail that is sent to your registered email id with Zerodha which contains the rejection details as shown above.
×