How do I add Nifty and Banknifty Options to my market watch?
To add NIFTY options to the market watch - type in [NIFTY]- followed by a space - then type in the [strike price] followed by CE or PE. You'll see the drop down of weekly and monthly options at that strike price. You can select the ones you want.
The same process is applicable to add Banknifty options as well.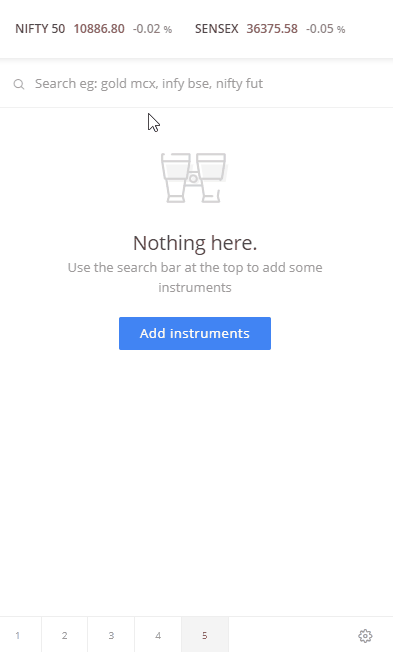 ×