What happens after a bid for an IPO is placed?
Once a bid is placed, it is submitted to the exchange. The exchange then sends the bid to the bank via the National Payments Corporation of India (NPCI) to get the mandate request on the UPI app. The application flow works as follows: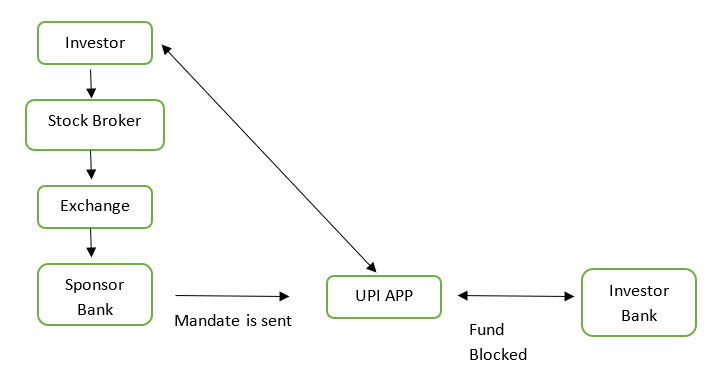 When the UPI mandate is approved, the IPO application is completed. The company's registrar will assess the application during the share allotment process. If the shares are assigned, they will be deposited into the demat account one or two days before the listing date.
×