How to track the dividends of the stock holdings?
Stock dividends are credited directly into the bank account of the recipient. Dividends acquired after April 2018 can be tracked through the holdings on Console and are also included in the tax P&L statement. To learn more, see If stocks of a company have been held that issued dividends, how and when will the dividends be received? and How to download the tax P&L or capital gains statement at Zerodha?
Viewing dividends on Console
Visit console.zerodha.com/portfolio/holdings or click on Analytics on the holdings page on Kite web. Click on View Dividends in the options menu of the desired stock.
Viewing dividends on Kite mobile
Go to the Profile screen, and tap on
Portfolio
in the Console menu. Tap on the desired stock and then tap on
View dividends.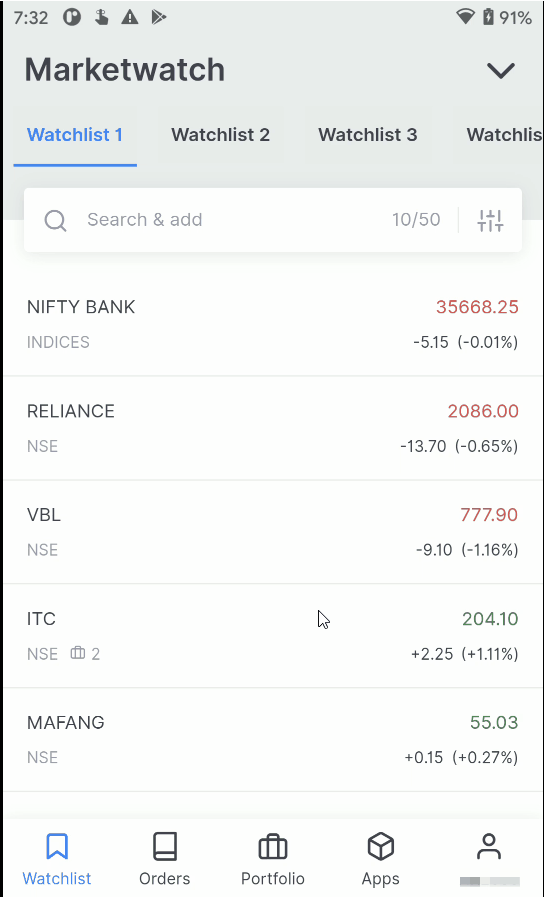 ×