How do I convert a secondary bank account into a primary bank account in Zerodha?
To interchange your primary and secondary bank accounts online, you need to have your Aadhaar linked to your mobile number.
Follow the steps mentioned below to interchange your primary and secondary bank accounts.
1. Log in to Console .
2. Click on the Accounts tab.
3. Click on the Bank tab.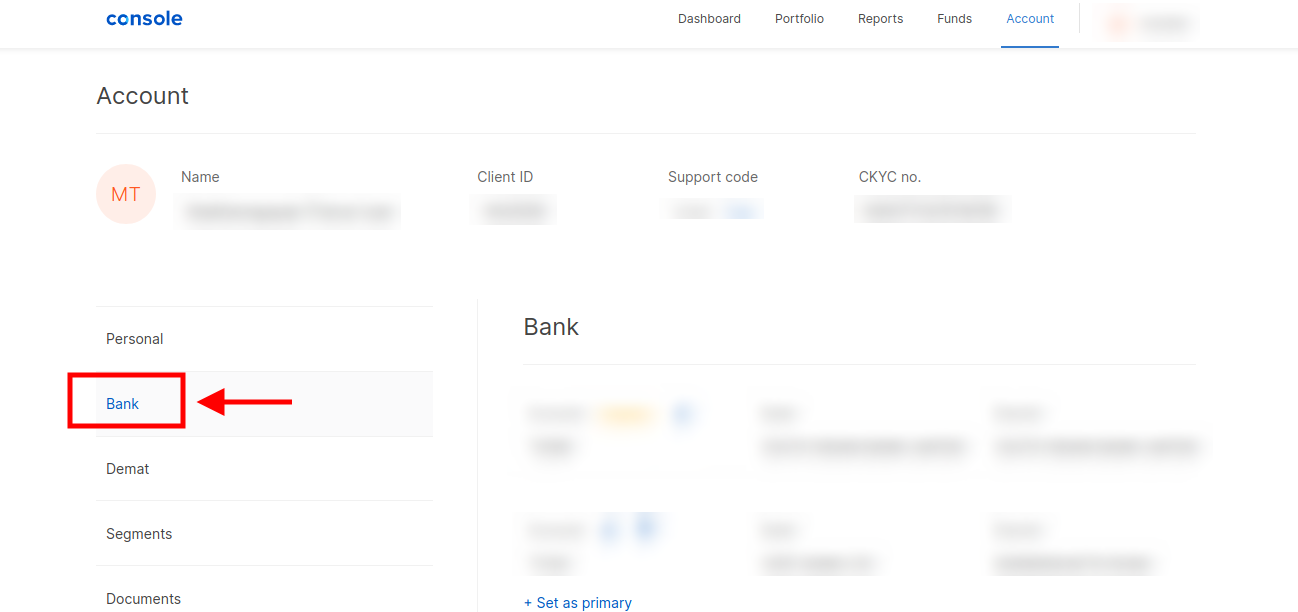 4. Click on the Set as primary button.
5. Click on the Proceed to e-Sign button.
6. Accept the terms and conditions and click on Proceed to e-sign.
7. Click on Sign now.
8. You will be redirected to the NSDL portal for doing the e-sign. Authorize NSDL, enter your Aadhaar no and click on send OTP.
9. Enter the OTP received on your Aadhaar linked mobile number and click on Verify OTP.
Following all the steps mentioned above will successfully interchange the primary and secondary bank accounts. Your request will be processed within 48 working hours. You will receive a confirmation mail from Zerodha.
Alternatively, if you want to change your primary bank account, click here .
Note:
While the interchange is being processed if the customer places a withdrawal request it goes to the old primary bank account.

There is a charge of Rs.25 + GST that will be applicable once you change your primary bank. The charge will be debited from your trading account.
×