How to add money through HDFC netbanking?
A transfer from HDFC bank using netbanking can be made seamlessly using the transfer within the bank option (if Zerodha's numeric account is added as the beneficiary) or transfer to eCMS account (if Zerodha's alphabetic account is added as the beneficiary) as highlighted below: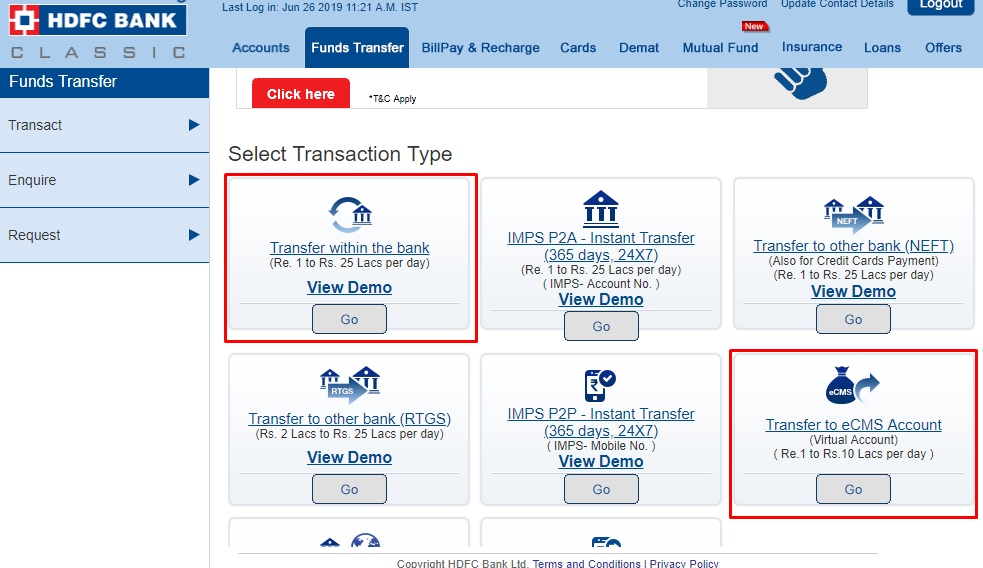 Avoid using the direct IMPS option since Zerodha does not receive the sender's complete account details from the banks and such transactions need to be mapped manually. Since the funds are not automatically updated, please create a ticket with a soft copy of the bank statement that shows a debit towards the Zerodha account. To avoid such issues, please use the Transfer within the bank option as explained above.
×