Why did the KYC Registration Agency (KRA) send an email and SMS informing about KYC details validation?
As per SEBI guidelines (WEB), KYC Registration Agencies (KRA) are responsible for validating clients' KYC details as per their records. The KRA sends an email and SMS to inform existing and new clients that their KYC has been successfully registered.
To learn how to check the KYC status and to find the registered KRA, see What is Know Your Customer(KYC), and how can the KYC status be checked? Clients are required to visit their KRA website listed below and follow the on-screen instructions to validate their details:
Clients who have received an email or SMS from the KRA must click on the link and validate their email address. Check the spam, trash, or deleted folder if the email is not in the inbox.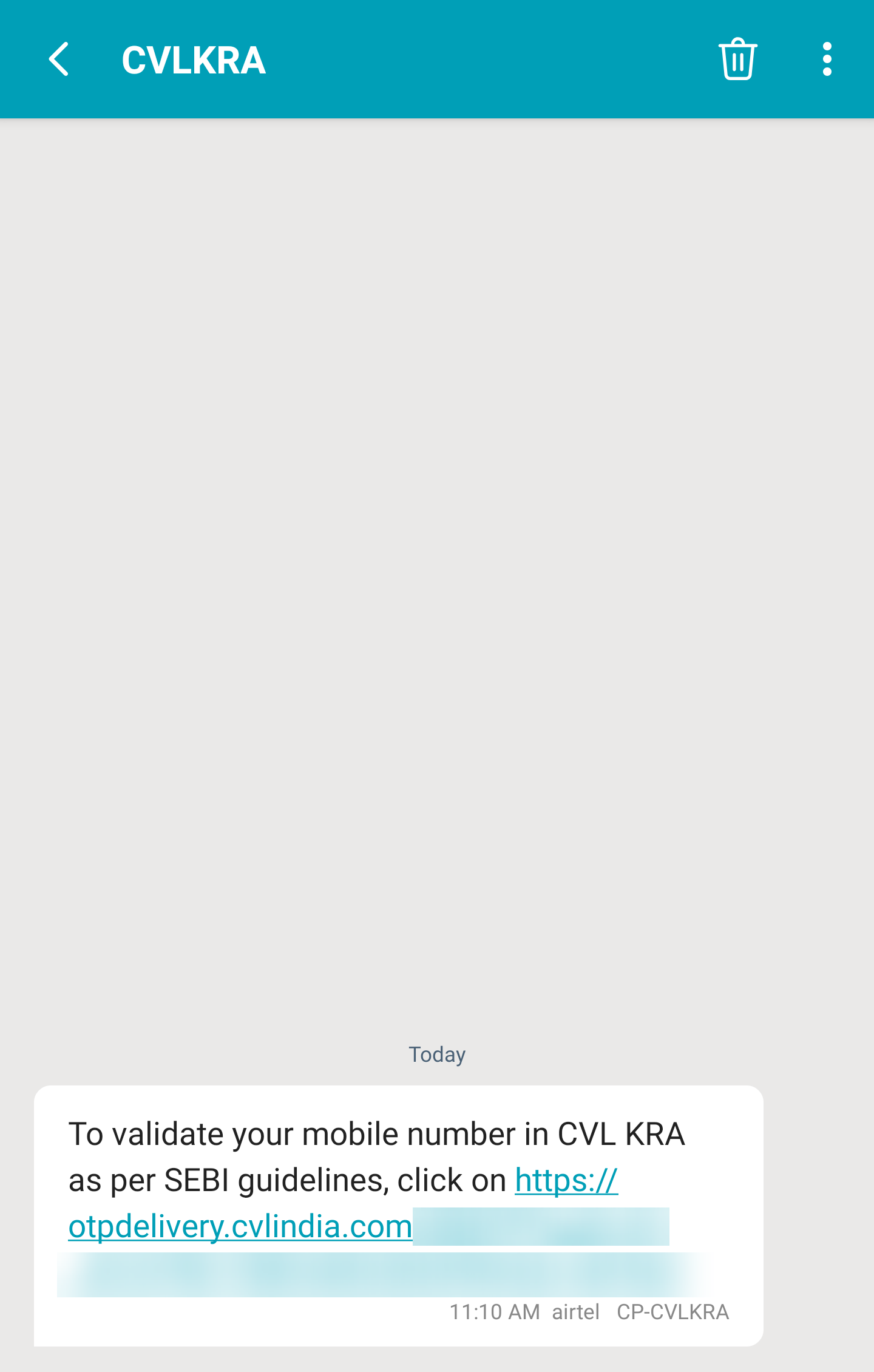 This SMS will only be delivered if DND is not enabled and the mobile number is active. Clients need to disable DND or have an active mobile number. After doing so, they can
create a ticket,
and Zerodha will inform CVLKRA to send the SMS confirmation.
No action is necessary for clients who have received the following email:
Clients can also validate their Aadhaar details by following the onscreen instructions mentioned on the KRA website. If the details on the KRA portal are incorrect, clients have to do a ReKYC and update the details as per Aadhaar. To learn how to do a ReKYC, see How to reactivate the Zerodha account? The ReKYC request is processed within 72 hours, after which Zerodha informs KRA to update their records. This can take an additional 5 working days.
×