How to reset my Kite password?
To reset your Kite password follow the steps below:
Click on Forgot user ID or password? .
Enter your user ID, PAN and select E-mail¹ or SMS.
Enter the Captcha and click on Reset .
Enter the OTP received and click on Continue .

Enter and repeat the new password and PIN and click on Save.

If you have your mobile number on DND, you may not receive the OTP. Please reset your password & 2Factor PIN using your registered e-mail ID.
Invalid account credentials error
If you get Invalid account credentials. N attempts remain error, please ensure you are entering the correct User ID, PAN, registered email id or mobile number. If you don't remember your registered email id or phone number, you will have to update them by creating a ticket with the e-signed account modification form ( PDF ) before resetting your password. See How can I e-sign documents on Digio?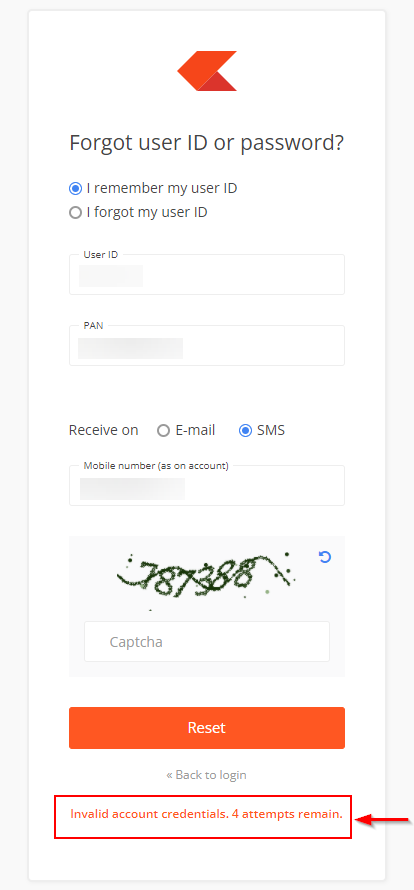 Note
¹If you have selected E-mail you will receive an email with a link to reset your password as shown below.

×