How do I set up automatic fund transfers from my bank account to my Zerodha trading account?
To set up automatic fund transfer from your bank account to Zerodha trading account you have to set up an eMandate.
An eMandate allows you to schedule automatic fund transfers from your bank account to your trading account for your investments, mutual fund SIPs, etc. You have to register an eMandate with your bank before you can debit funds. This is a one time process.
To set up an eMandate follow the steps mentioned below.
1. Go to Console > 2. Funds > 3. Bank Mandates > 4. Create New Mandate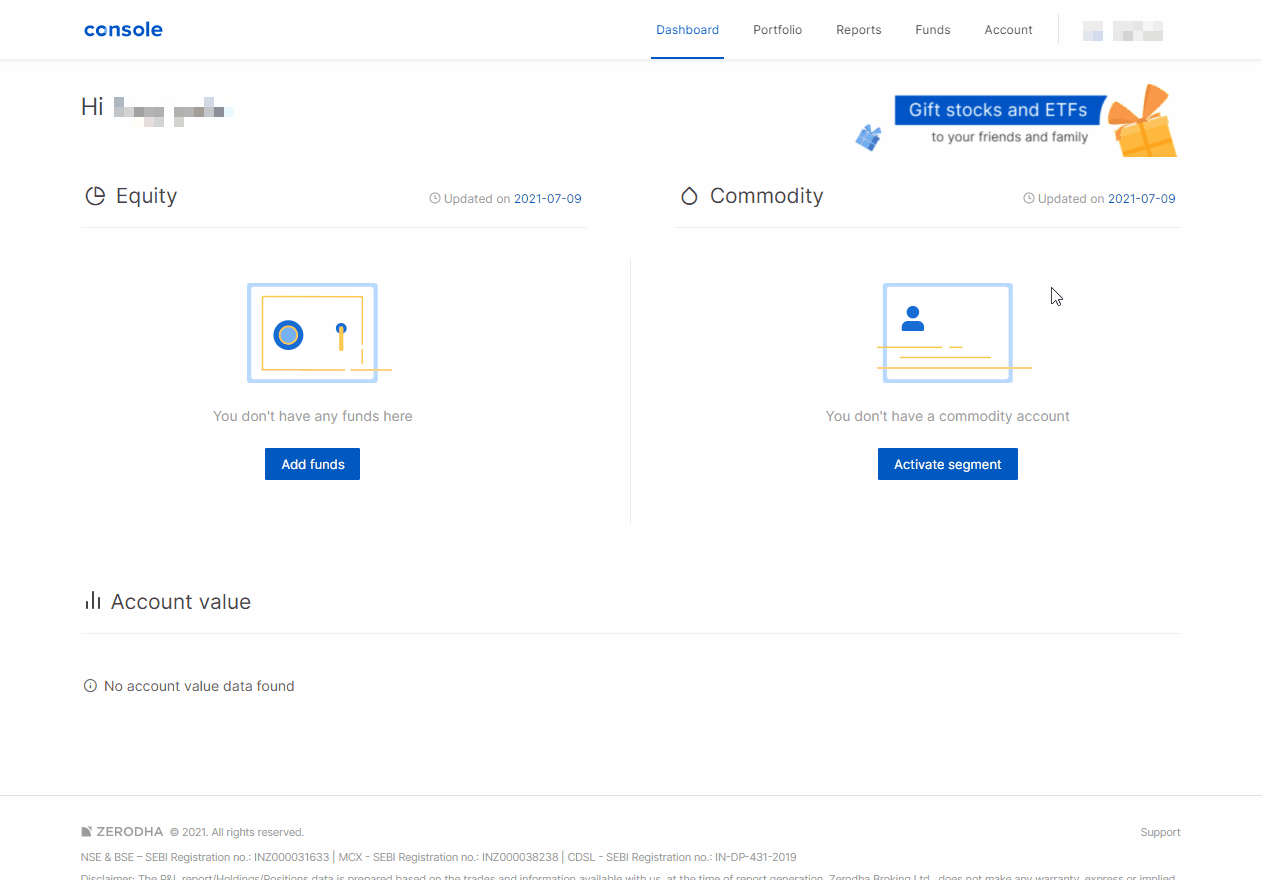 5. Choose any primary or secondary bank account linked with your Zerodha account that supports e-mandates 6. Click on I accept the T&C and Continue. > 7. Verify your Details using Debit card or Netbanking > 8. Check the declaration and click on Submit.
Ensure that pop-ups are not blocked for the Console web URL. Click here to know how to disable pop up blocker in Chrome & refer this link to do the same on Mozilla Firefox.
You will then be directed to the mandate approval gateway of your bank where you will have to complete the process.
Once your mandate is registered, you will need to create a schedule by specifying the amount, account credit date, frequency and transaction tag. Click here for the process to create transaction schedules.
Note:
Registration of eMandates may take up to 5 working days for banks other than SBI.
The eMandates registered through SBI accounts are immediately registered.
A token amount (₹ 1/- or ₹ 2/-) may be debited from your account for authentication.
×