Will Zerodha send me holding statements for my investments?
Yes, we e-mail you the monthly holding statements at the end of every month. It includes all your debit and credit transactions for equity and mutual funds for the month, as of the last day of the month.
It is also possible to obtain the demat transaction and holding statement directly from the depository system, CDSL easi . See What is CDSL easi and how do I register?
Shown below is a sample holding statement.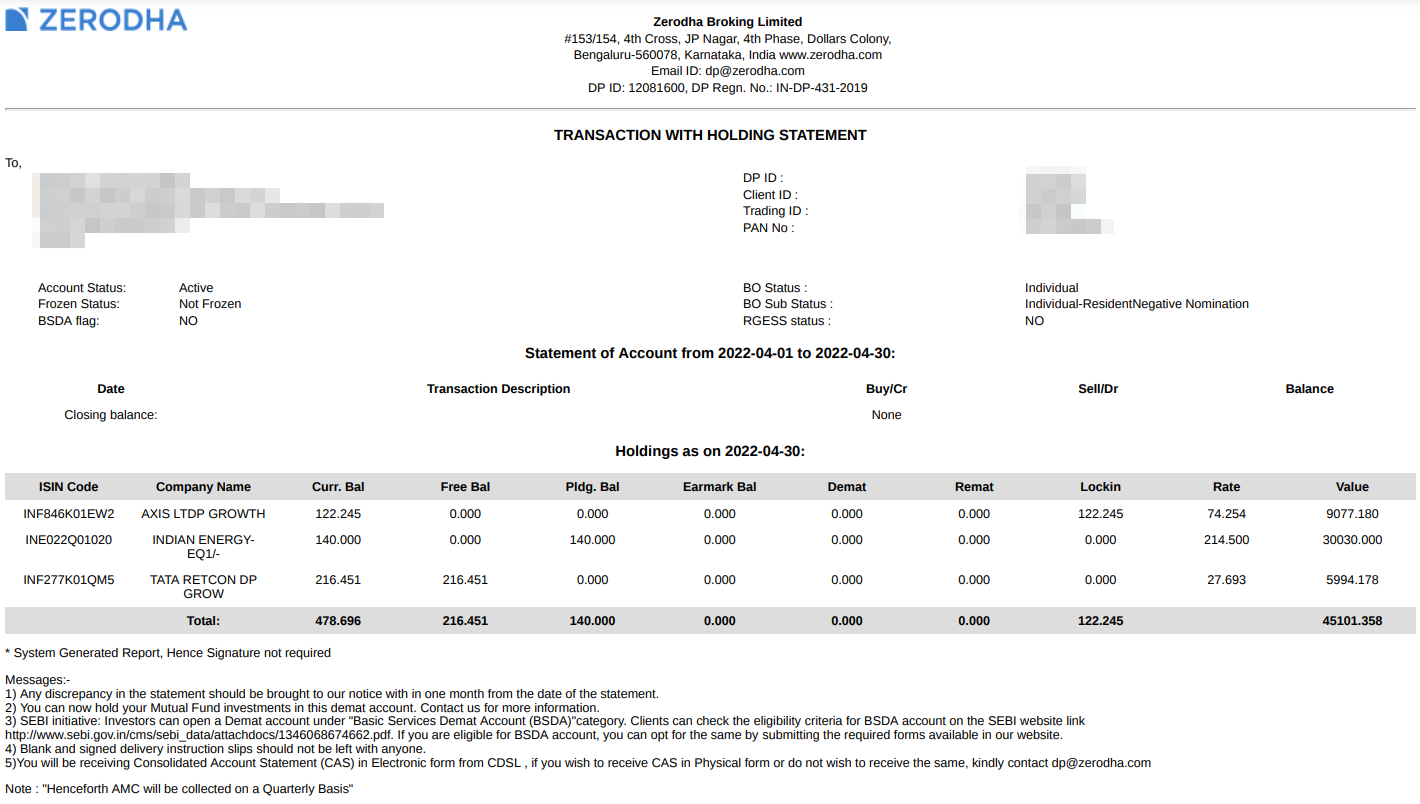 ×