How do I link more than one bank account to my Zerodha account?
To add a secondary bank account watch this video walkthrough or check out the process below.
To add a secondary bank account you need to have a resident individual or resident non-individual account. The process is explained below.
1. Log in to Console.
2. Click on the Accounts tab.

3. Click on the Bank tab.
4. Click on the add bank account button.
5. Enter your bank account details, click on I/ We hereby declare.. then select if you want to receive the OTP on your Email or Phone and click on Send OTP.

6. Enter the OTP you receive on either your E-mail or Mobile.
7. You will receive an email from Zerodha with your request submission and you can track your status. It generally takes around 48 working hours to process your request for adding a secondary bank account.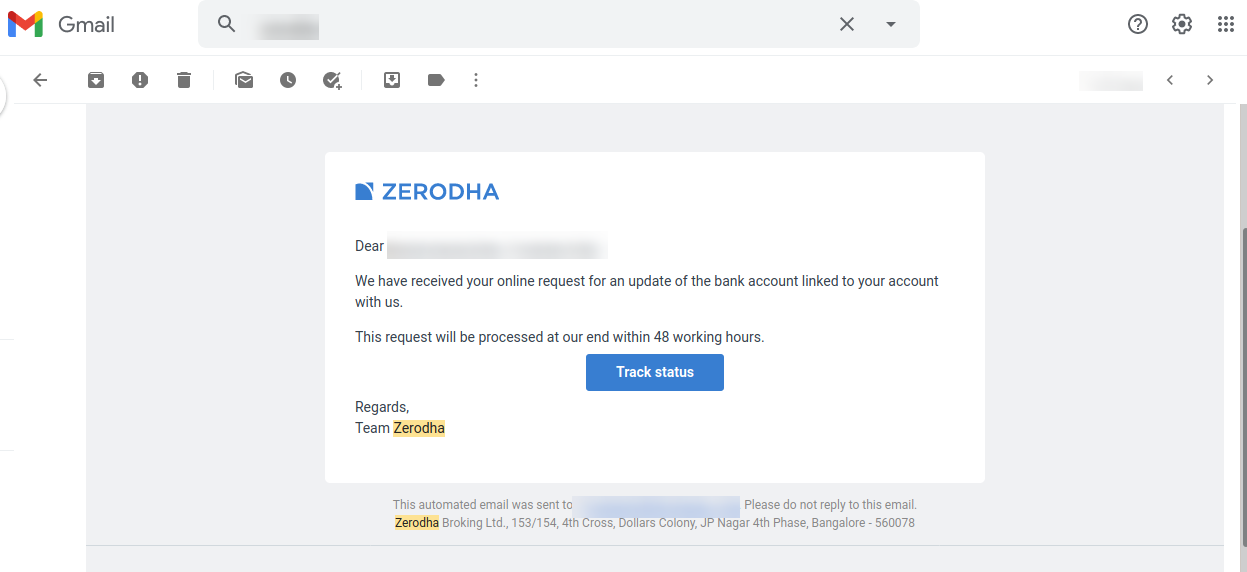 Following all the steps mentioned above will successfully add a secondary bank account. You will receive a confirmation mail from Zerodha.
Note: The bank account mapped as a secondary bank account can only be used to transfer money into your trading account. Withdrawals from your trading account to a secondary bank account is not possible.
If you are linking a joint bank account as your secondary bank account where you're not the first holder, you will have to create a ticket below along with the relevant bank proof. Accepted bank proof can be any one of the following:
Personalized Cancelled cheque (name printed on the cheque leaf)(self-attested copy)
Bank statement (with IFSC Code and MICR No.) (self-attested copy)
Bank Passbook statement (self-attested copy)
×