What is CDSL easi and how do I register?
'CDSL easi' is a portal by CDSL (Central Depository Services) where you can view and keep track of your DEMAT holdings.
On the login page, click on Register for Easi
On the registration page, you need to enter your BO ID (16 digits) and PAN number with the Date and Month of your date of birth.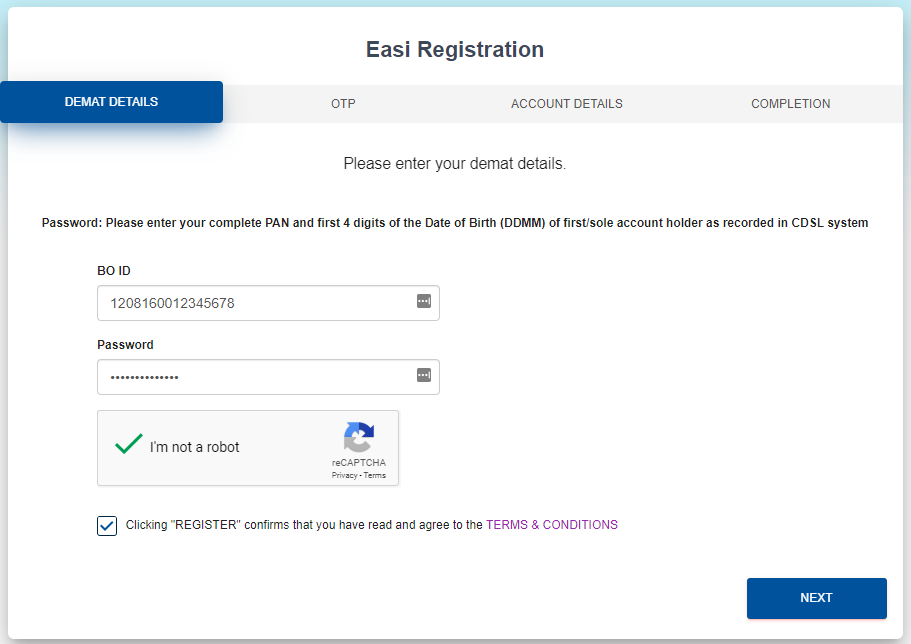 You will find your DP ID and DP Account Number/Beneficiary Number (BO ID) from
Console
.
Refer to
this
article to know-how.
×